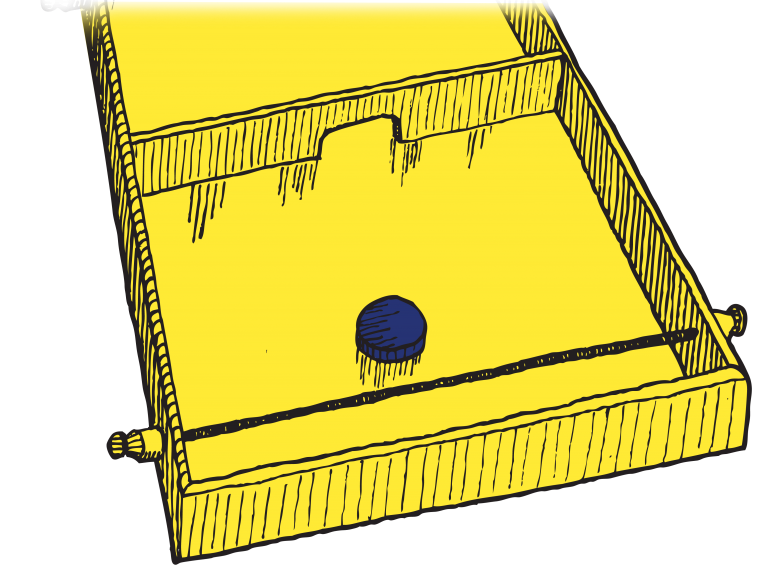 How To Play
Find an opponent.
Start with eight pucks (the wooden discs) each side of the board.
Shout "GO" and then use the elastic to fire pucks through the gate until there are no more pucks on your side.
Don't take it in turns – just reload and fire as fast as you possibly can.
If a puck flies off the board, the player who sent it must retrieve it.
You're not allowed to push pucks forwards with your hand, but you can move pucks to the side of the board to clear space if required.
Jeering and shouting at your opponent is allowed.
View Techniques